Prohibition: The Noble Experiment That Went Wrong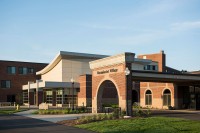 Prohibition was this country's attempt to address the severe problems of alcoholism. In the ultimate example of unintended consequences, everything that could go wrong, did go wrong, during the 18th amendment's 13-year history. Murder, organized crime and a wide-scale disregard for the law by common citizens ensued.
Poorly crafted, the law had an amazing number of loopholes. Liquor taxes which were badly needed in the depression went to Al Capone and other criminals. The drama of prohibition is a most interesting story.
Session
Wednesday, November 6
2-3 p.m.
Legacy Commons Event Hall, Westminster Village