"Eclipse: The Sun Revealed" Planetarium Show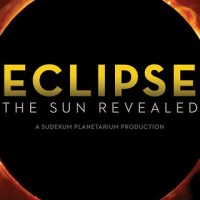 There will be a total eclipse of the Sun visible from Muncie, Indiana in 2024. A total solar eclipse is such a spectacular event, it is never too early to start planning for one. Come learn how solar and lunar eclipses happen, and about scientific discoveries that have been supported by total solar eclipses. This show also uses beautiful visuals to explore the historical and cultural view of eclipses, and explains how to safely see these awe-inspiring sights.
Most suitable for ages 10+, all ages are welcome.