Joint Concert of YSOECI and ECICO
When
Saturday, April 7, 2018
7:00pm
Where
Southside Middle School Auditorium
What
Music - all-ages concerts, baroque music, classical music, dessert concert, east central indiana chamber orchestra, family events, food, harp, modern classical music, music education, orchestra, southside, stringed, youth symphony orchestra of east central indiana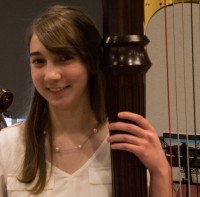 The Youth Symphony Orchestras of East Central Indiana will be playing alongside the East Central Indiana Chamber Orchestra. Admission is free, and no tickets are needed. Dessert will be available at intermission.
Our program will be as follows:
YOUTH SYMPHONY ORCHESTRA
"The Path of Wind" from My Neighbor Totoro - Joe Hisaishi
Symphony No. 3, II. Andante - Johannes Brahms
Danse Sacrée for Harp and String Orchestra - Claude Debussy
Emily West, harp
Leonard Atherton Concerto Competition Winner
"Russian Sailor's Dance" from The Red Poppy - Rheinhold Gliere
INTERMISSION and DESSERT SALE
EAST CENTRAL INDIANA CHAMBER ORCHESTRA
Overture to "Norma" - Vincenzo Bellini
Side-by-Side with the Youth Symphony Orchestra
Choral Prelude "Wachet auf" - Johann Sebastian Bach
"Love Theme" from Cinema Paradiso - Ennio Morricone
David Blakley, violin
Roses from the South - Johann Strauss, Jr.
Peer Gynt Suite No. 1 - Edvard Grieg
I. Morning Mood
II. The Death of Åse
III. Anitra's Dance
IV. In the Hall of the Mountain King