Pokey Lafarge in concert, presented by the Muncie Three Trails Music Series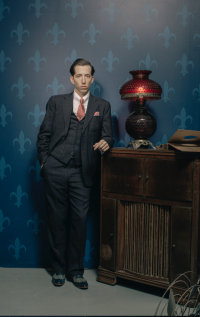 Poley Lafarge, who drew the biggest crowd in the Muncie Three Trails Music Series' history last year, will return to our stage at Canan Commons in 2017 on Saturday, September 23 for another FREE show. Mr. Lafarge records for the leading American roots music label Rounder Records, and he is a two-time winner of Americana Album of the Year. His music is an ecletic mix of early jazz, hot swing, ragtime, country blues, folk, and Americana. The band has garnered praise from everyone from David Letterman to white Stripes' founder Jack White. Full details can be found at www.munciethreetrails.com.
Frank Lee and Allie Burbrink will open.