"Living Worlds" Planetarium Show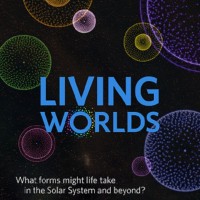 Whether earthly or alien, all life leaves a trace. Join narrator Daveed Diggs on a journey through space and time to discover how life makes Earth livable, where it could be found elsewhere in the cosmos, and what new technologies we might use to find it. Along the way, you'll learn how light and color can help us spot other living worlds even from vast distances—and develop a new appreciation for the one-of-a-kind planet right beneath our feet.
Suitable for all ages 10+, all ages are welcome.