Muncie TimeBank, Inc. August Potluck
When
Thursday, August 30, 2018
5:30pm to 7:30pm
Where
Maring-Hunt Library
Community Room
2005 South High St, Muncie, IN
What
General Events - food, fresh food, neighborhood, outreach, potluck, sharing economy, time banking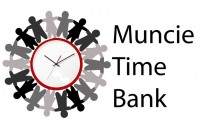 Salads, Dips, and Cheese Ball Potluck
Bring on the cool, crisp garden delights of summer!
Muncie TimeBank August Carry-in
Where: Maring-Hunt Library Community Room, located at 2005 South High St, Muncie, IN
When: Thursday, August 30, 2018
Time: 5:30 – 7:30pm
Why: To hang out, catch up, eat great food!
Bring your favorite cold dish, dip or desirable appetizer to share. Bring family and friends, too! Kids always welcome, of course!