The Steampunk Consortium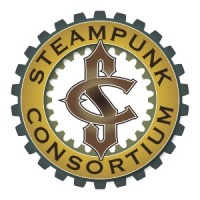 Dr. Ghinton and The Steampunk Consortium will be visiting Aw Yeah Comics for their Event on May 6th at 3p.

Please come join us.

The following information was taken from Aw Yeah Comics Facebook page:
Awesome event at Aw Yeah! More than free comic books, we have Chip Zdarsky (of Zdarscon fame - also writes Star Lord, Peter Parker: Spectacular Spider-Man, and artist for Sex Criminals!), Thom Zahler (cartoonist - Time and Vine, MLP, Long Distance, Love and Capes), Scott Bachmann (27 Anthology, Super Mom), and Kyle Starks (Sexcastle, Rick and Morty)! The 66 Batmobile will be here!
The Cornfed Derby Dames will be face painting!
And much much more!
Gather comics from downtown Muncie (map provided at Aw Yeah) to get a special prize (limited quantities!) !