The Steampunk Consortium's Social Gathering - February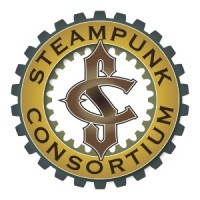 Weather permitting - Dr Derwood Ginton and The Steampunk Consortium will be at The Elm Street Brewing Company for a few ale and some steampunk'd conversation. Come share in the fun.

Last month we had an absolutely joyous time, filled with laughter and hilarity. It was a fine way to break in a new venue and a new year.

Our planned discussion points will be:
• Further discusion of the trip in March to Richmond, Indiana.
• Discussion of "Who's Yer Con"
• Answering any questions regarding our Dinner Gathering on March 11th at Cammack Station.
• Commentary on The International Steampunk Symposium 2017 in April

We are hoping to see you there, much fun to be had by all who want to participate.
Follow us at: https://www.facebook.com/TheSteampunkConsortium/