The Steampunk Consortium's Social Gathering - April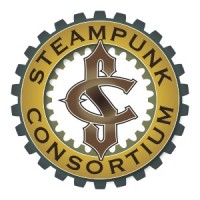 The Steampunk Consortium will be at The Elm Street Brewing Company for a few ale and some steampunk'd conversation. Come share in the fun.
Come wearing your favorite Steampunk Inspired outfit, or come as you are

Topics of discussion will be about the Planned Members Character Catalog and the photos of our group. We will also be discussing further photo opportunities and ideas about other activities for the group to enjoy.Our May Pitch-In Picnic will be part of our focus as well as A planned trip to a Winery. We may even begin open discussion on a trip to Conner Prairie. to see Big Bad VooDoo Daddy perform as part of the "Symphony on the Prairie" Performance offerings. We will also be discussing the International Steampunk Symposium which is to be expereinced in Ohio on April 28th-30th, 2017.
Please come join in and help make The Steampunk Consortium something wonderful.
For more information: